I recently had a late night craving for corn bread. I was determined that I must have some! But there was only one problem - I didn't have any cornmeal!! Most people would admit defeat. However, I'm not most people. Instead, I got down with my inventive self and made a version with real corn. I know. Color you impressed, right?
So, I personally liked the recipe. And it sounds like most of you readers did, too. The most common suggestion I heard from commenters is that they pureed the corn (or used creamed corn) instead of whole kernel and that made it smoother and that much better.
So be sure to read the comments along with the recipe and decide what (if any) changes you'll make to my recipe.
You'll need corn (canned or fresh), flour, sugar, baking powder, salt, milk, eggs, softened butter, and honey.
First, preheat your oven to 400° then, mix all of the DRY ingredients into a bowl.
Next, mix all of the WET ingredients in a separate bowl.
Then you can combine them together in the same bowl.
Line a cupcake pan with liners and fill each cup 2/3 to 3/4 of the way full. They won't rise a whole lot during baking.
(For this step you could use an 8x8 pan if you prefer, but I wanted cornbread muffins rather than squares so I used a cupcake pan.)
Bake your muffins for 20-25 minutes at 400. (If you are using an 8x8 pan, I would do 25-30 minutes.)
Make sure to keep an eye on them and pull them out when they look golden brown and delicious!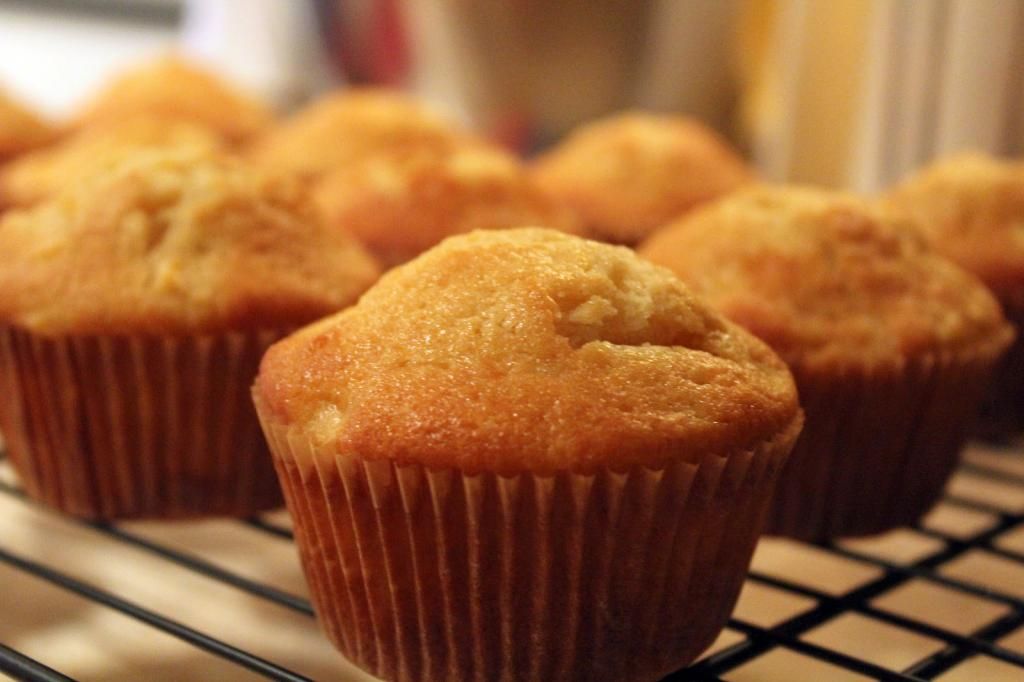 Cornbread Muffins with Real Corn
By
Miranda at mirandabee.com
February 7, 2015
Moist, flavorful cornbread made with real corn. Perfect side for BBQ or Chili!
Prep Time: 15 Minutes
Cook Time: 25 Minutes
Yield:
12 muffins (or an 8x8 pan)

Ingredients
1 can of Whole Kernel Corn (15oz)
1½ cups Flour
½ cup Sugar
1 Tbsp Baking Powder
1 tsp Salt
½ cup Milk
2 Large Eggs
¼ cup Softened Butter
¼ cup Honey
Recipe Instructions
Preheat the oven to 400°
Mix only the dry ingredients in a bowl.
Mix only the wet ingredients in a separate bowl.
Next, combine them all in the same bowl and mix well.
Line a cupcake pan with liners and fill each cup 2/3 to 3/4 of the way full. They won't rise a whole lot during baking.
Bake at 400° for 20-25 minutes or until golden brown.
I've had a lot of feedback on this recipe, so I'd love to hear your thoughts as well.
•What did you like or dislike about the recipe?
•Did you change the recipe at all when you made it?
•What would you do differently next time now that you've tried them out?